EnergyAustralia
Customers with Life Support systems cannot sign up to an EnergyAustralia plan via ACN.
Any customer with a Life Support requirement must contact EnergyAustralia directly to arrange for these requirements to be met. Failure to abide by this rule can have serious consequences. If asked by your customer you must be clear in stating that EnergyAustralia cannot service Life Support requirements for ACN-referred customers.
Click Energy
All customers will be asked about Life Support requirements either via Click Energy's online quoting tool, or via the ACN / Click Energy sales hotline.
Customers who require Life Support systems will need to complete a life support form (this can be found on the Click Energy website and is also included in a link found in the Click Energy welcome email). This form must be signed by the customer's GP and sent to Click Energy.
Click Energy Microsite – Life Support tick box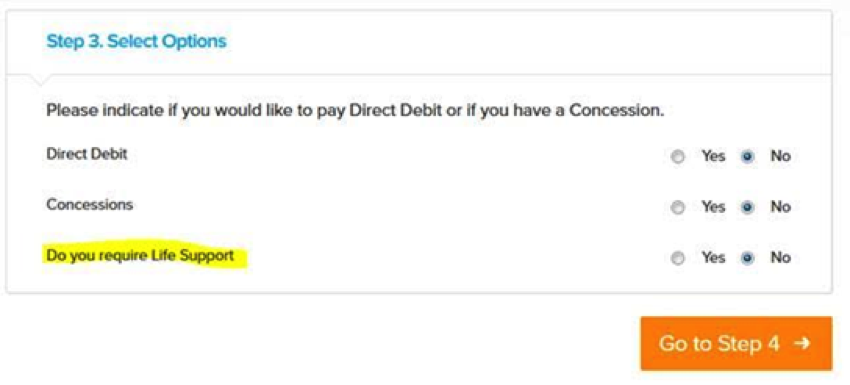 Note: This form is particularly important if the customer receives a government rebate. 
If no form is received by Click Energy, the customer's life support requirements can still be met, however no concessions will be applied to the account.