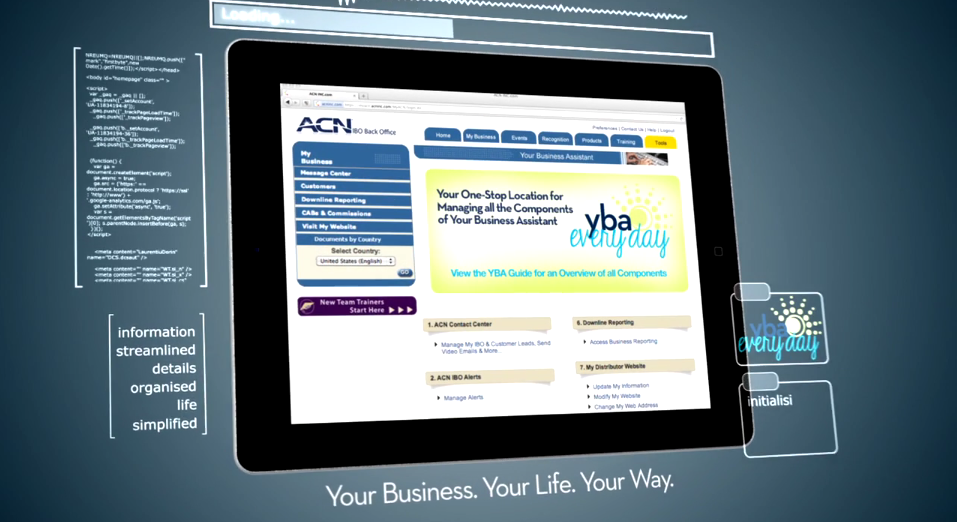 Your Business Assistant (YBA) is the ultimate portal to help you maximise your ACN business.
Sign up today for YBA and you get instant access to a range of tools that are useful from day one in the business. YBA subscription is also worth two customer points and counts as one service toward your IBO qualification.
YBA tools include:
Back Office Reports – to track and manage your business
IBO alerts – so you are aware of all activities that effect your business
AnyMeeting – online conferencing facility, accommodating up to 200 participants
Success on Demand personal development library
Contact Centre
To subscribe to YBA:
Login to your Back Office
Select the "Your Business Assistant" link from the left navigation menu
Select the "Your Business Assistant" button
Click "Submit"
YBA is a monthly subscription with no lock in contract, meaning you can cancel your subscription at any time.