Looking for the next ACN International Event?
In light of the COVID-19 pandemic, the Sydney and Brisbane International Events scheduled in 2020 were postponed. We held our first-ever virtual International Event, ACN Connect 2020, on Saturday, 17 October 2020 which was streamed live to a global audience of Independent Business Owners, their prospects and anyone with a curious mind about the ACN Opportunity. We will be releasing training videos from ACN Connect 2020 over the course of the next few weeks so that you can catch-up on what was truly a historic day at ACN Pacific. Head over to the 2020 Announcements and Training page to check it out.
Stay tuned for our next event!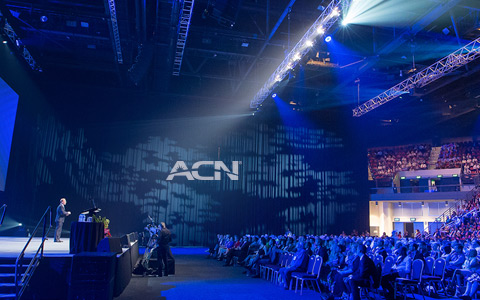 Here's what attendees had to say about ACN International Events…
"The best decision you will ever make in your ACN journey is to get to the international event! There is no doubt that you will make SVP if you just promote them to enough people. They are absolute food for the soul, nutrition for your mind and magic fairy dust for every other cell of your amazing you!"
"The event is life changing, and for me builds belief, it's where ACN becomes part of you."
At the ACN International Events, you have the opportunity to hear from an ACN Co-Founder, plus many successful international and local IBOs and leaders. ACN International Events also give you a chance to network with like-minded people, hear the latest in product announcements and gain the motivation you need to gain momentum.
The upcoming International Event will offer:
Learn about the ACN vision
See top performers
Learn from local and international speakers
Get product updates and training
Share in the excitement of the parades and celebrations
Learn the latest sales and marketing techniques.