In an attempt to save money, small business owners often cling to their mobile or residential phone line and avoid investing in a proper business phone system. What many business owners and managers don't realise is that while the cheapest solution can save you money in the short- term, it can cost your business in the long-term.
Firstly, your business customers using residential-grade VoIP are missing out on business-grade features such as Automated Receptionist, Voicemail to Email and Hunt Groups. These features increase business productivity and give customers a seamless and professional experience.
Secondly, a Line Pooling feature could help your customers avoid 'per handset' pricing traps, which can become more expensive, and more complicated, as their business grows. MyNetFone customers have saved up to 60% on their business phone bills vs traditional telcos thanks to this money-saving feature, unique to MyNetFone.
As technology changes, it's important that your customers adopt modern solutions to stay competitive, so show them how they could save time and money with MyNetFone today!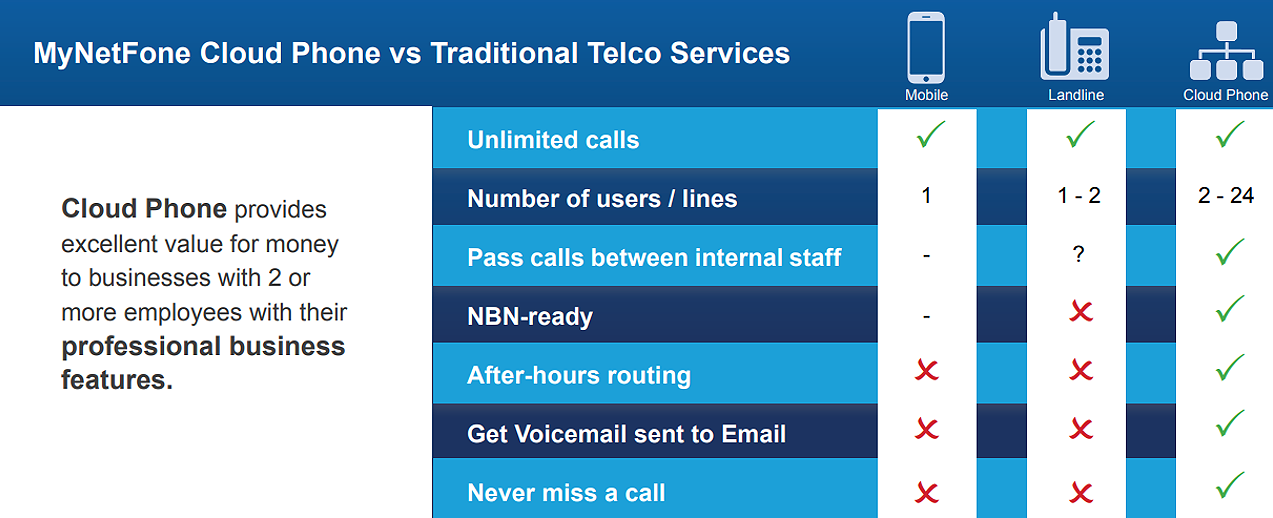 T&Cs apply. Line Pooling is an exclusive feature only available with Cloud Phone.