It's time to ramp up your recruitment and build your business. How? Using the most effective tool at your disposal, this month's FAST START BONUSES: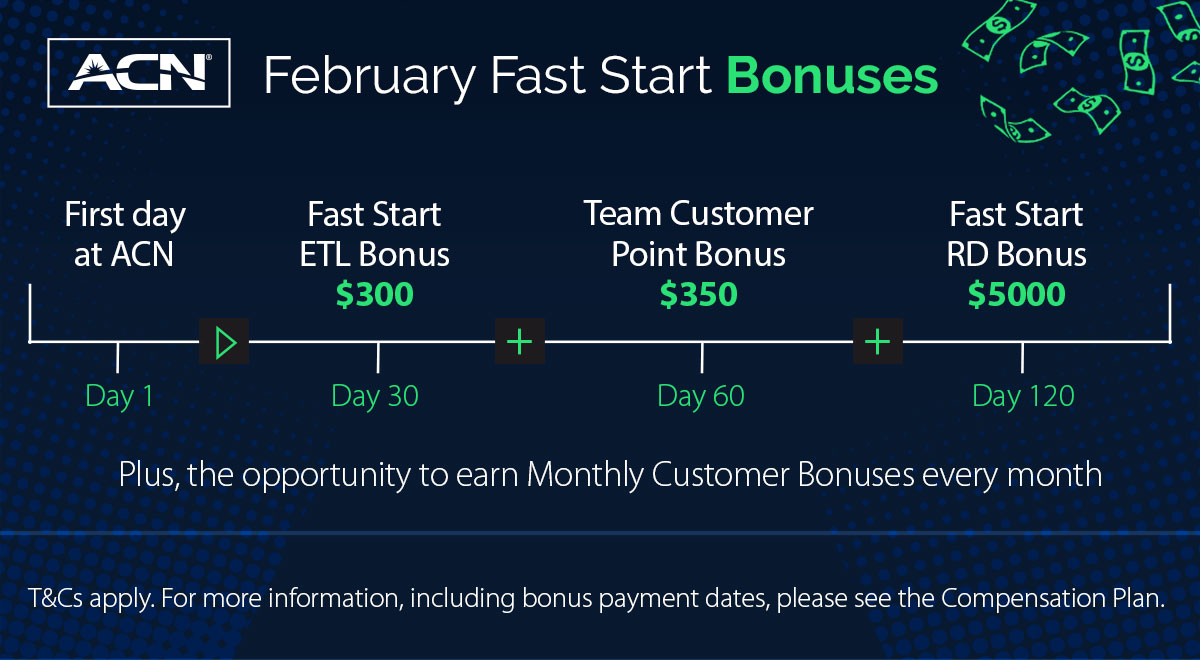 These bonuses are a fantastic incentive for your prospects to get started in ACN because it shows them how they can start earning money right from the get-go.
Plus, these bonuses present an opportunity for your new IBOs to see how and when they can earn back their initial investment (sign-up fee of only $275 AUD or $287.50 NZD).
The icing on the cake? Unlike a traditional business, you don't have to fork out these bonuses from your own pocket. ACN will pay them for you! They're are also added motivation for your new IBOs to achieve Executive Team Leader and Regional Director. All you need to do is show your new IBOs the ropes and they'll be building their team as fast as you build yours!
That's a win for your new IBOs and you!
So, get out there, leverage these bonuses to incentivise your prospects and show them what opportunities lie ahead when they choose ACN.